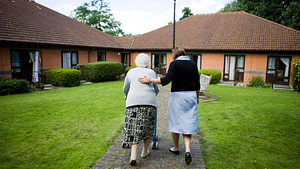 COVID
Private nursing home operators have warned the Government that older people will be placed in danger if the HSE is allowed to "poach" their staff after public service recruitment restrictions were lifted in response to the coronavirus outbreak.
Read More »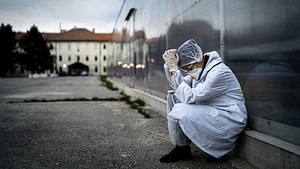 COVID
The Government is committed to recognising the dedication of healthcare workers during the pandemic, and is considering how best to do that, the Taoiseach has told the Irish Nurses and Midwives Organisation.
Read More »
Doctors
Concerns have been raised by GPs about major difficulties in accessing hospital services.
Read More »
We are recruiting for HealthCare Assistants and General Support Staff in Malahide. We want to speak to people from all walks of life, having HealthCare experience is a bonus but not necessary. We will be offering full time contracts to successful applicants, interviews will be...
Just 20 minutes from Athlone, Ballinasloe is a bustling town in the East of Galway. This location offers a home away from home for our 60 residents.
Situated on a five-acre site within the sheltered and picturesque setting of Tralee Bay, and located just under one mile from Tralee town centre in an area of great natural beauty and tranquillity, we provide exceptional care for 64 residents.
This is a full time position, to include day and night duty. Ideally Located in the picturesque village of Churchtown in North Cork, The facility is a purpose built, 52 bed single storey nursing home with extensive outdoor space, including a beautiful garden for residents...
Our Facility is a modern purpose-built nursing home offering 90 single ensuite bedrooms. This new nursing home is centrally located, opposite Cappagh Hospital in Heathfield, Finglas.
We are now recruiting for role of Clinical Nurse Manager (CNM) to join us at our Kilcoole location on a full time basis.
Located in the picturesque village of Kilcoole, in the 'Garden Of Ireland', Wicklow is a state of the art new nursing home comprising elegant ensuite bedrooms, spacious dining and lounge facilities and an abundance of residential amenities.